Saturday Night in Denver
I went out with the Denver Photo Night Walk Community last night in Denver and my goal was to capture it in Black and White. I did have my Minolta X-700 film camera with me and shot a roll of CineStill 800T, but I think I accidentally opened the back of the camera before it was roll of film was rolled back into the canister so we'll have to see how that came out.
Anyway, the goal last night was to capture the city streets in monochrome and so I used my favorite Acros R Film simulation on my Fuji XT2. I had both my 35mm f/2 and 23mm f/2 but just starting after the first couple of images I found the 35mm to be too close for my taste. I wanted to capture some street scenes and show some nightlife in Denver on a Saturday evening.
Here's my favorite image from the last night. If my roll of CineStill turns out I'll share that in a subsequent post.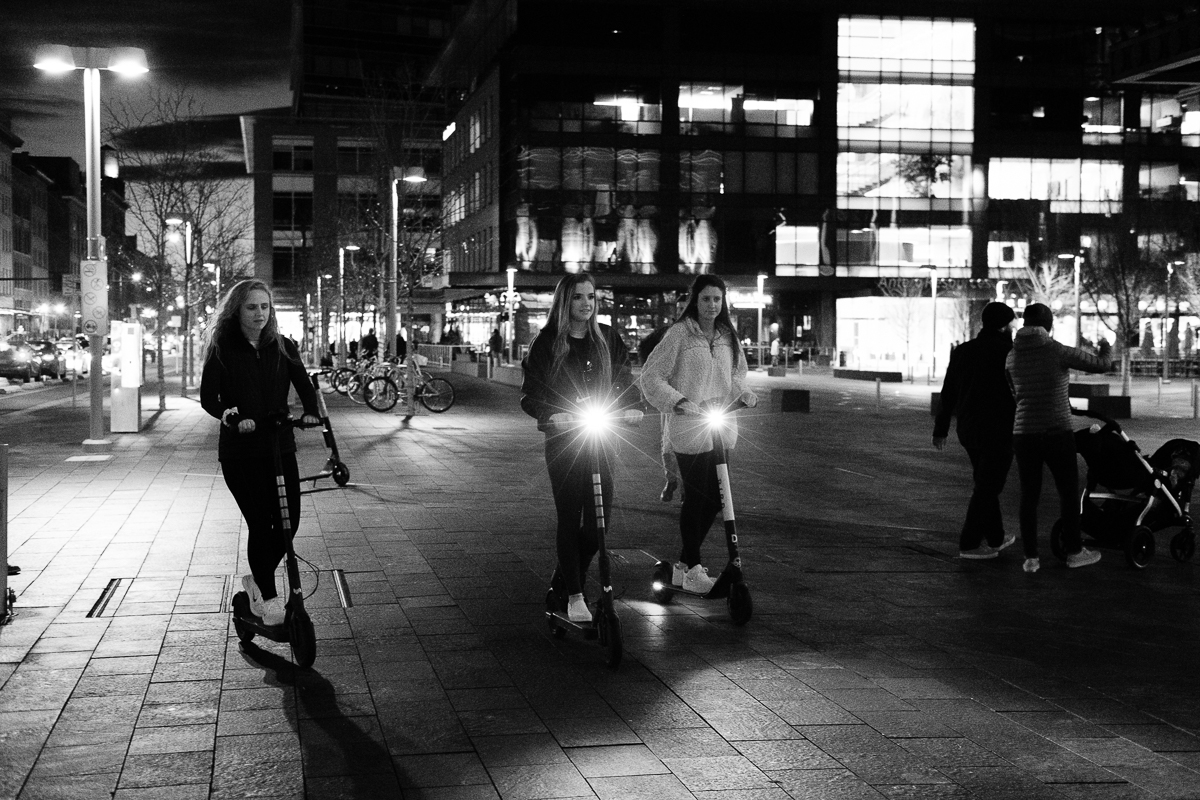 Girls out on electric scooters at Union Station
Couple walking in front of Union Station
Saxophonist playing for money
Dining at the Blue Sushi Sake Grill
Having Dinner at The Kitchen on the 16th Street Mall
16th Street Mall Shuttle with the Denver Clock Tower in the background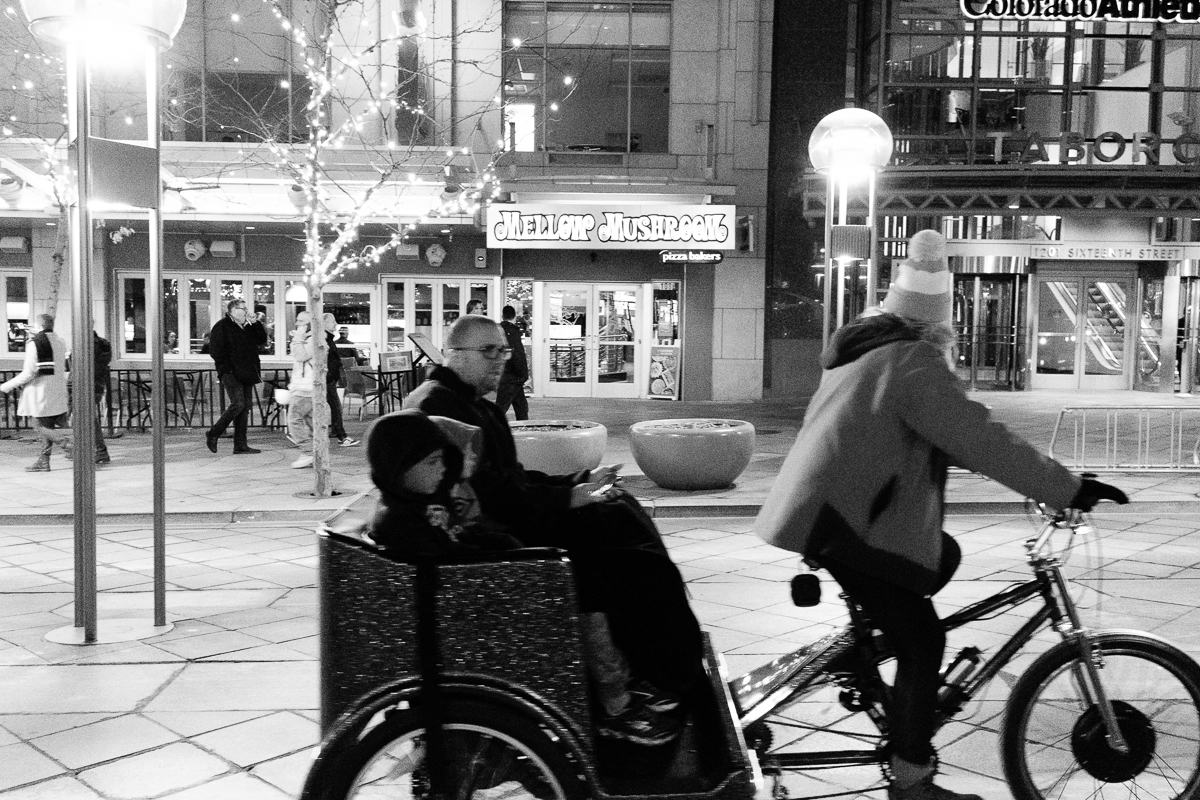 Bike Carriage Rides along the 16th Street Mall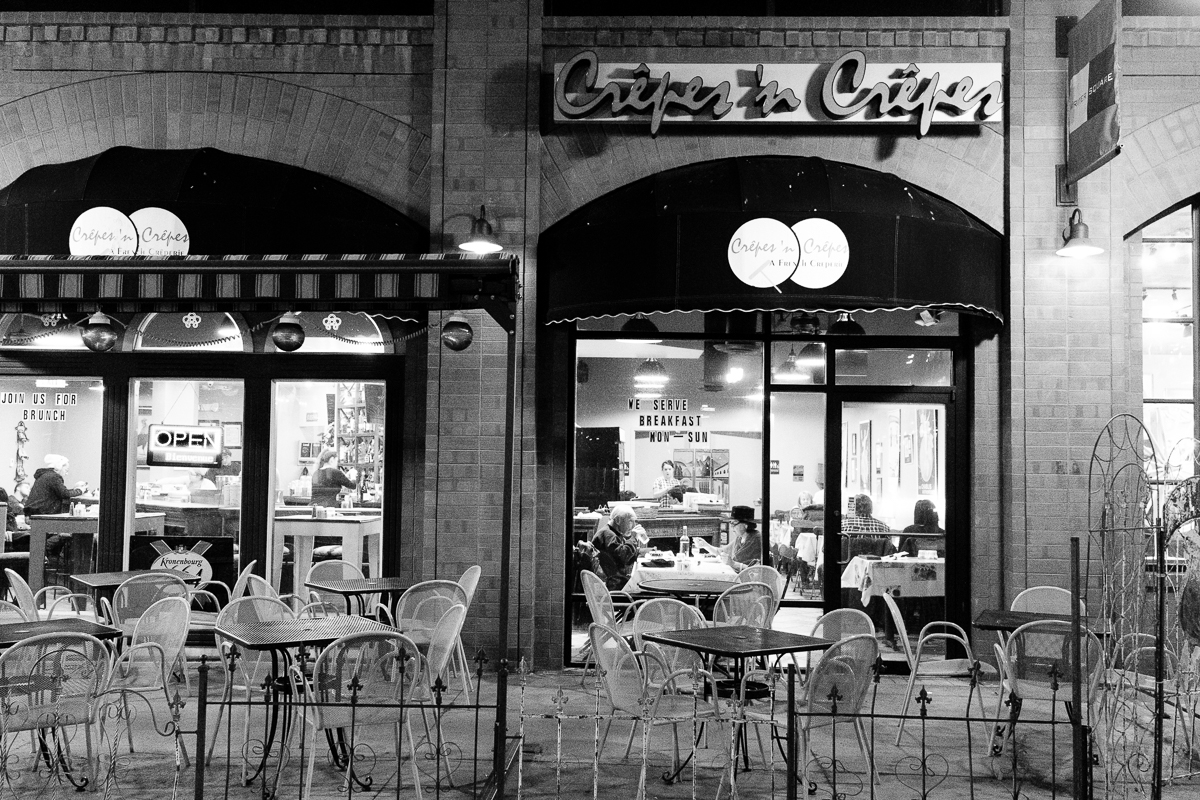 Dining at Crepes n' Crepes in Writer's Square
Walking along Larimer Square
Walking past the smells of Russell's Smokehouse in Larimer Square
Conversation and Dinner at Tamayo in Larimer Square
Prepping Food at Ted's Montana Grill in Larimer Square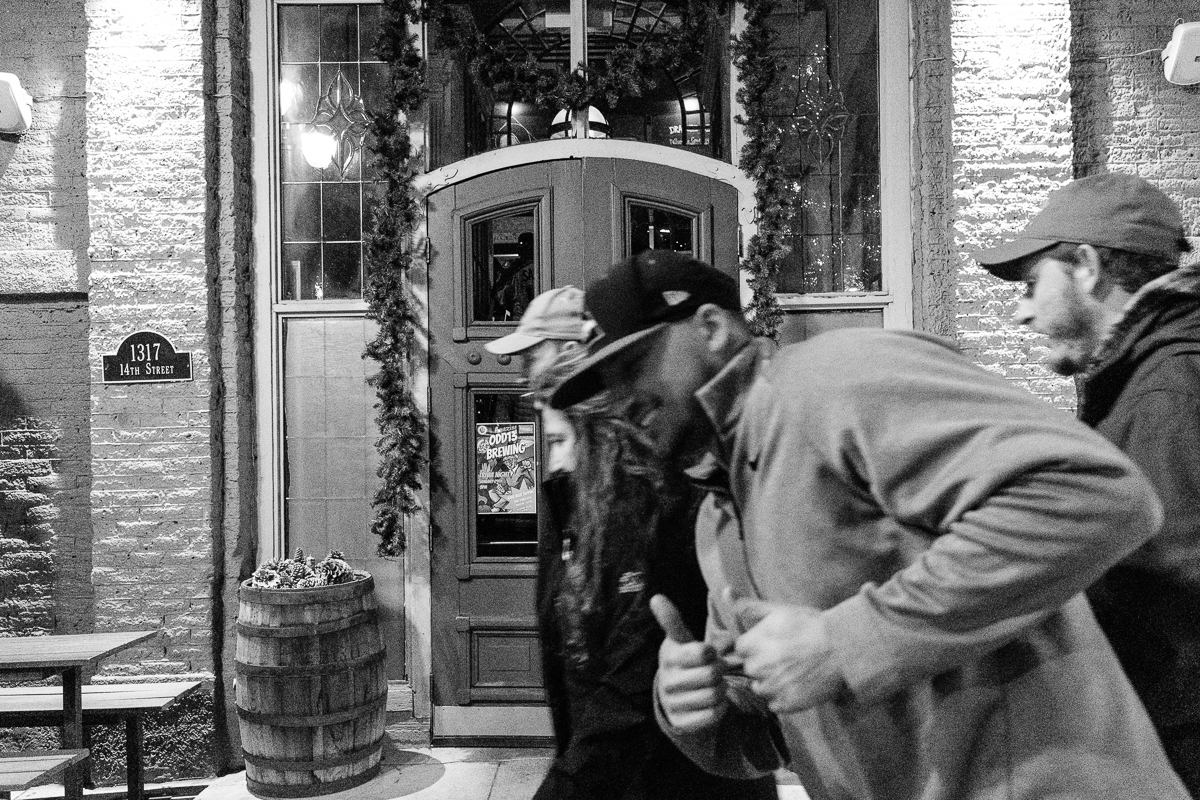 Enjoying the night near Euclid Hall Bar & Kitchen
The cats on the ledge near Wax and Lash in the alley behind Larimer Square.
The cats (fake) on the ledge above the alley way behind Larimer Square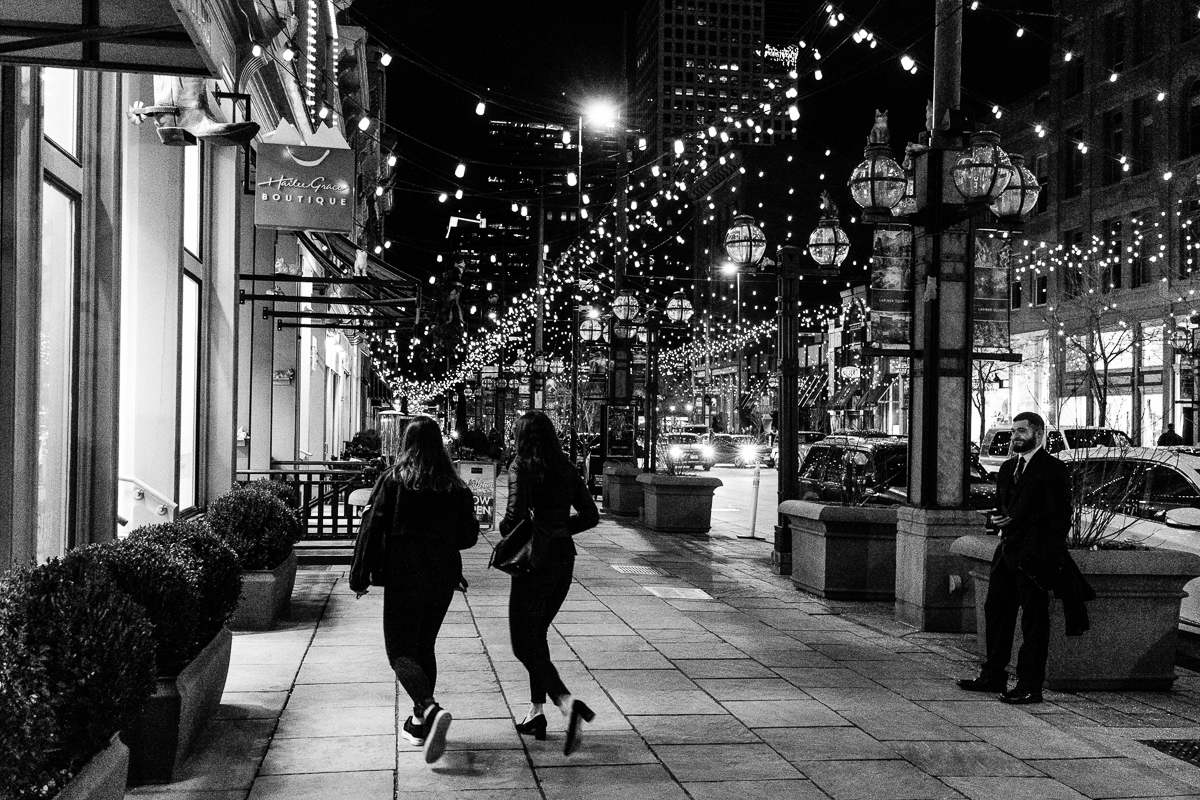 Driver stands outside of Hailee Grace Boutique as two ladies walk in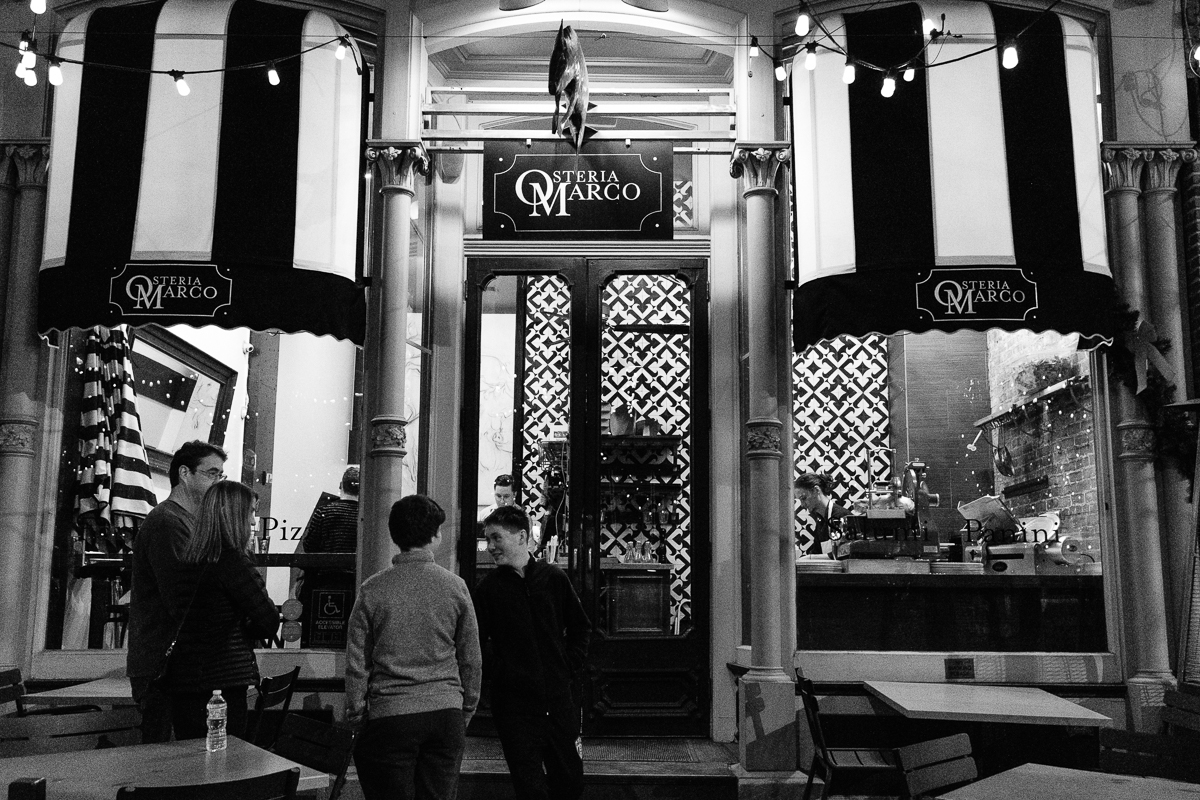 Enjoying the evening at Osteria Marco
Walking by the Market Clock in Larimer Square
The windows and lampshades light the dark alleyways in Denver, Colorado
Enjoying spirits at the Dairy Block
Creating Cocktails at the Poka Lola Social Club